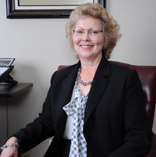 Peggy Schwarz
Legal Assistant
Peggy started with our firm in 2000. She primarily assists Randy Beck in all facets of estate planning, wills, trusts and business information. Peggy is extremely loyal and has a proven track record for attention to detail. Our clients greatly appreciate her consistent follow-up and follow through, which gives them peace of mind. Our firm is blessed to have Peggy as part of our team.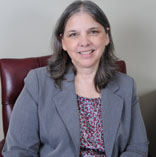 Linda Richter
Legal Assistant
Linda has an accounting degree and worked for many years with the CPA firm that provides tax services for our firm. She joined our team in 2011. Linda concentrates her efforts in estate planning, wills and trusts, but also coordinates and assists with preparation of gift tax returns. She is a tremendous asset to our firm and our clients whom she serves.

Mayra Guzman
Paralegal
Before becoming a member of our team in 2016, Mayra worked for a law firm with a high volume litigation practice where she assisted with the probate cases. Mayra focuses her daily attention to the firm's probate practice, which includes Independent Administrations, Dependent Administrations, Muniment of Title proceedings, and Small Estate Affidavits of Heirship. We, and our clients, are pleased to have her on our team.
Need assistance? Contact our team today.